Covenant Design and Construction
Call 866.355.7164 or Contact us here and we'll match you with trusted Contractors
Address: 335 S. Parks, DeSoto, TX 75115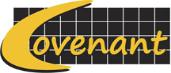 Services Offered
Type of Jobs:
Residential
Commercial
Services:
We work in
About Us
Covenant Design and Construction LLC of DeSoto, TX, is fast becoming one of the top general contractors in the greater Dallas - Fort Worth area.
The experienced staff at Covenant, led by Company President Edward Helewa, is well-equipped to handle a wide variety of home contracting needs. Helewa has spent more than two decades as a general contractor, and started Covenant Design and Construction with the goal of simplifying major remodeling and construction jobs for private and commercial property owners throughout Dallas, University Park, Highland Park, Plano, Arlington and Fort Worth.
Commercial construction, large scale remodeling, and room additions all require a steady hand and a careful plan. Covenant is the general contractor that handles it all, from project management duties to estimates, subcontractor agreements, bathroom remodeling, kitchen remodeling, budget tracking, handyman repairs, scheduling, and supervising the timely execution of all field work.
Covenant Design & Construction is also proud to offer a unique Design / Build Program in Dallas, Arlington, and Fort Worth. No matter what your home contracting goals in Dallas, Mr. Helewa and his team can help you realize them. So call us today to schedule your initial project assessment with a truly top-notch Dallas contractor, Covenant Design & Construction in Dallas County.
Experience
More than 21 years in the field of construction.
Expertise
Construction Management
Unique Services
Design/Build Program
Room Additions
Liability Insurance
Yes, We Have Liability Insurance
Workers Compensation
Yes, We Have Workers Compensation