Illinois Retractable Screens, Ltd
Call 866.355.7164 or Contact us here and we'll match you with trusted Contractors
Address: 4057 Forest Ave, Western Springs, IL 60558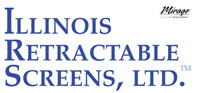 Services Offered
Type of Jobs:
Residential
Commercial
Services:
We work in
About Us
Since opening in 2008, Illinois Retractable Screens, Ltd. has been providing excellent products and service to the greater Chicagoland area. Their personalized screens and quality installation have made them stand out as one of the experts in automatic screen systems.
Illinois Retractable Screens works with Mirage, one of the best retractable screen systems available. These screens can be custom made to fit any door opening, including sliding patio doors or French doors. The screens are virtually undetectable when retracted, and create an unobstructed view unlike traditional screens. They do not need to be removed at any time, and can be used year round.
For anyone looking to upgrade their conventional aluminum screens with a reliable retractable system, Illinois Retractable Screens is the place to call. Owner A.J. Parrino takes pride in his work, actively staying involved in sales and service for the company. He will gladly provide free estimates to residents within 25 miles of the company's home base, with a small fee for anyone located further away. Parrino will deliver an accurate price within a day of assessing your doors or windows, sometimes even sooner than that. Illinois Retractable Screens provides quality installation from a well-trained and professional staff, so you'll be sure to get the look you want.
Illinois Retractable Screens has helped hundreds of satisfied customers, and continue to live by their philosophy to serve every clients' needs with a guided, professional manner.
If you are living in Chicago, St. Charles, Hindsdale, Orland Park or Downers Grove and are interested in installing retractable screens, then contact us today to learn more about Illinois Retractable Screens and how they can help you with your home improvement project.
*Illinois Retractable Screens, Ltd. introduces a newly designed pergola that provides the beauty of the traditional model, with improved functionality and better protection from the elements, such as insects, rain and abundant sunshine. The structure's hidden retractable screen can be pulled into place, completely enclosing the area in less than 30 seconds. Now homeowners can enjoy a fashionable and functional pergola, at half the price of a traditional screened-in porch.
Experience
3 years
Expertise
Retractable Screens
Unique Services
Illinois Retractable Screens' Photo Gallery: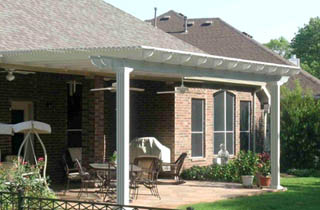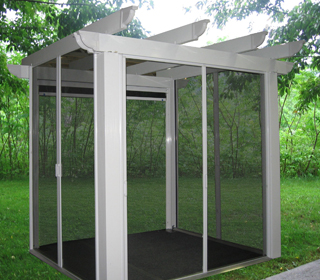 When opened, a Pergola By Parrino (above) provides homeowners with the beauty of a traditional pergola as either a free-standing unit or one attached to your home. But when the insects come out, the pergola's hidden retractable screens can be pulled into place to completely enclose the structure in less than 30 seconds, thereby providing protection from insects and glaring sun on all sides including the top.
It's lifestyle fashion with desired functionality at about half the cost of a traditional screened –in porch. Sizes range from 10' x 10' to 24' x 36' to fit your lifestyle.
Liability Insurance
Yes, we are insured.
Memberships:
National Association of Remodeling Industry