Install Pros for Mid-South Lumber Company
Call 866.355.7164 or Contact us here and we'll match you with trusted Contractors
Address: 717 W. 11th St., Panama City, FL 32405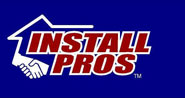 Services Offered
Type of Jobs:
Residential
Commercial
Services:
We work in
About Us
Install Pros at Mid-South Lumber Company in Panama City, FL, handles everything when it comes to your home improvement project. These experienced Panama City home contractors provide the estimate, the material, and the installation. Install Pros offers a one-call approach to home improvement projects. Homeowners just need an idea, and Install Pros takes care of the rest. Plus, since Install Pros is associated with Mid-South Lumber, the building materials and labor are call conveniently billed from one source. You know what you're paying for and you know where you're buying it from.
Install Pros is a Florida home remodeling contractor you can count on for basement remodeling jobs, siding and roofing installation, and even deck building. In Panama City, deck installation involves more than just lumber; it requires craftsmanship and superior knowledge. This is what the contractors at Install Pros and Mid-South Lumber bring to the table… or deck, as the case may be. When it comes to deck installers in Florida, no one works with a more extensive building supply inventory or more qualified carpenters than Install Pros.
As if that weren't enough, Install Pros also specializes in doors and windows, offering installation for interior doors, exterior doors, storm doors, and patio doors. Install Pros also offers Hurricane window and door protection systems, because as anyone on Florida's Gulf Coast knows, protection and stability are essential during storm season. And for times when Mother Nature gets the best of your home, Install Pros is there to help with hurricane clean-up and rebuilding efforts and storm resistant construction projects.
For the installation of decks, roofing, siding, windows, and doors in Panama City, Install Pros are the craftsmen you can trust. Besides home improvement projects, these general contractors also offer maintenance and repair services. Most of all, Install Pros offers something that other general contractors in Panama City cannot: a customer satisfaction guarantee. Call for your project assessment Northwest Florida today!
Experience
Install Pros has been working with independent lumberyards for the past 5 years.
Expertise
Deck Removal and Installation
Roofing Installation
Siding Installation
Window Installation
Door Installation
Licenses
Yes, We Have Licenses
Memberships:
Home Builder's Association