Find a Contractor
→
Georgia Contractors
→
Roswell Contractors
Roswell Home Inspections and Appraisals Contractors
We've received your request for contractors offering Home Inspections and Appraisals in Roswell and are happy to help you take the next step in getting your project off the ground! Listed below is our network of certified home contractors serving Roswell and its neighboring communities. To arrange for a project assessment or to learn more about Home Inspections and Appraisals or related home improvement services currently offered in Roswell, you can contact us via the form on the right of this page or by calling us directly at 866.355.7164. We'll do our very best to connect with you the proven professionals you need to get the job done.
*The contractors below may not offer Home Inspections and Appraisals services at this time. Contact us to confirm the current availability of this service in Roswell.

A-Z | Zipcode/Service | Featured | SignatureForum Rating
4675 Lake Forest Drive, Atlanta, GA 30342
Proudly serving Metro Atlanta Area
4463 Towne Lake Parkway Suite 100, Woodstock, GA 30189
Proudly serving
Atlanta
Marietta
Kennesaw
Alpharetta
Roswell
1614 Lower Roswell Rd. Suite C, Marietta, GA 30067
Proudly serving Greater Atlanta
347 Valley Hill Road, Griffin, GA 30223
Proudly serving Metro- Atlanta Area
276 Dogwood Drive, Canton, GA 30114
Proudly serving North Metro Atlanta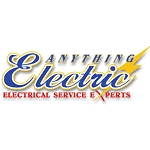 378 5th Street NE #2, Atlanta, GA 30308
Proudly serving
Constantine Development proudly serves the greater Marietta area, including Peach Tree and Alpharetta.

215 Cherokee St., Canton, GA 30114
Proudly serving Canton
847 Rock Bridge Way, Norcrosse, GA 30093
Proudly serving Atlanta Metro Area
1055 Cole Ridge Way, Suwanee, GA 30024
Proudly serving Greater Atlanta

2778 Cumberland Blvd. #147, Smyrna, GA 30080
Proudly serving Greater Atlanta