Find a Contractor
→
Illinois Contractors
→
Cicero Contractors
Cicero Decks, Patios and Porches Contractors
Learn more about our licensed Decks, Patios and Porches contractors in Cicero by clicking any of the listings below. When you find a contractor to your liking, contact us to receive your 3 projected estimates and to set up a private project assessment. The process takes only a minute, and best of all, the construction estimates are free!
If you cannot find a Cicero Decks, Patios and Porches contractor below who meets your needs, please let us know. We'll do our best to connect you with another Decks, Patios and Porches contractor in your area right away. By choosing a SignatureCertified™ licensed contractor in Cicero, Illinois, you get more than just a free estimate, but someone with a proven track record of success in Decks, Patios and Porches. Contact us to today to get started! 866.355.7164

A-Z | Zipcode/Service | Featured | SignatureForum Rating
1947 Penfold Place, Northbrook, IL 60062
Proudly serving Northbrook, Glenview, Highland Park, Deerfield, Glencoe, and beyond.
606 LaCrosse Ave., Wilmette, IL 60091
Proudly serving
Wilmette
North Chicago
Evanston
Glenview
Skokie
Northbrook
1650 B Carlemont Drive, Crystal Lake, IL 60014
Proudly serving
Algonquin
Crystal Lake
Barrington
Palatine
Huntley
Elgin
Hoffman Estates
Schaumburg
Chicago
1404 Ashbury Dr., Lemont, IL 60439
Proudly serving
Lemont
Bolingbrook
Naperville
Orland Park
Downers Grove
Plainfield
Chicago's Western Suburbs
1001 Joshua Tree Dr., Harvard, IL 60033
Proudly serving
North Shore
Rockford
Fox Lake
Crystal Lake
Lake Geneva
McHenry
Wauconda
Libertyville
Elgin
1123 Douglas Ave., Aurora, IL 60505
4057 Forest Ave, Western Springs, IL 60558
Proudly serving Western Springs, Downers Grove, Hinsdale, Naperville, St. Charles, Westmont, Orland Park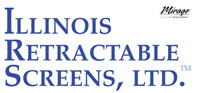 2912 Red Barn Rd, Crystal Lake, IL 60012
Proudly serving Greater Chicago, north to Milwaukee
449 Ridge Ave., Clarendon Hills, IL 60514
449 Ridge Ave, Clarendon Hills, IL 60514
Proudly serving
Clarendon Hills
Downers Grove
Westmont
Hinsdale
West Chicago
5500 N. Lincoln Ave, Morton Grove, IL 60053
Proudly serving Most of Chicago and the Northshore
1922 Olde Mill Rd., Plainfield, IL 60586
Proudly serving
Naperville
Palatine
Joliet
Plainfield
Bolingbrook
Downers Grove
140 N. La Grange Rd. Suite 11, La Grange, IL 60525
Proudly serving
La Grange Park
Hinsdale
Downers Grove
Burr Ridge
Darien
Westmont
Oak Park
West Chicago