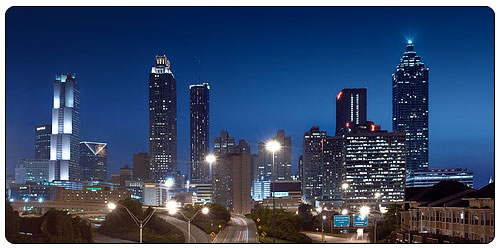 Atlanta Roofing Contractors and Projects
In Atlanta, GA, homeowners can receive access to the latest developments in roofing materials, trends, and roofing innovations through the help of SignatureContractors' most popular Atlanta roofing contractors. Within SignatureContractors' online network, northern Georgia homeowners can quickly be put in touch with some of the top names in Atlanta roof installation, roof repair and roof replacement services, with exceptional home remodeling results to show from it.
Some of the most popular roofing materials chosen in Atlanta today include fiberglass, copper, rubber and metal. Atlanta homeowners will need to work with a trusted licensed roofing contractor who is experienced in exactly the style of roofing they prefer. If a homeowner needs to replace or repair their existing roof in greater Atlanta, a SignatureContractors roofing expert will be able to assess and reconstruct any damage to the existing roof with a skilled hand, knowledgeable insight and high-quality craftsmanship. A trusted Atlanta roofing contractor can also be of assistance when a homeowner is having trouble deciding what type of roof to install onto a new or remodeled home.
Currently, some of SignatureContractors' most noted roofing contractors in greater Atlanta include ASE Design Associates, Builtwell Construction LLC, Bernhardt Construction and All Purpose Enterprises. With roofing contractors based in Downtown Atlanta, Marietta, Alpharetta, and even as far south as Griffin, SignatureContractors has all the roofing connections that Georgia homeowners need!
By contacting SignatureContractors' customer representatives today, homeowners can receive up to 3 free estimates from professional, licensed Atlanta roofers right away—and begin building their own sturdy, stylish roofing system in Northern Georgia! So what are you waiting for? Don't leave your family's roofing needs in the hands of amateurs anymore! Contact SignatureContractors to attain your free estimates, or to learn more about roofing contractors or roofing costs in Altanta, GA!
save on del.icio.us
Share on Facebook