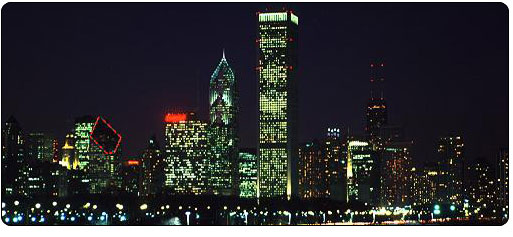 Chicago Roofing Contractors and Projects
Browse Our Network of Licensed Roofers in Chicago
For homeowners in and around Chicago, IL, roofing projects require expertise and first-rate, quality service. They don't call it the Windy City for nothing—tornadoes and gusty days are common occurrences in the Midwest, and that's why Chicago homeowners need strong, solid roofs over their family's heads throughout the year.
In order to receive top-notch roofing services in northern Illinois, homeowners can come to SignatureContractors to connect with trusted, licensed roofing contractors in Chicago. For fiberglass roofing, flat roofing, metal roofing, copper roofing, corrugated roofing and more in Chicago, IL, SignatureContractors will match you with an appropriate roofing professional right away! By going through SignatureContractors, you can also receive up to 3 free estimates for your personal roof installation, roof replacement or roof repair project in Chicago.
Many licensed Chicago-area roofing contractors provide services to a majority of the surrounding suburbs and to downtown city dwellers. SignatureContractors works with licensed roofing contractors based in Glenview, such as Reliable American and AB Edward Enterprises, Inc., as well as in Wilmette, Carpentersville and Montgomery. For homeowners who want a licensed roofing contractor in Downtown Chicago, Molloy General Contracting and The Art of Construction are both well-respected roofing professionals with impressive business credentials, and a steadfast commitment to quality craftsmanship.
To learn more about general roofing information and roofing costs, or to start your Chicago roofing project with a trusted local contractor today, contact SignatureContractors!
save on del.icio.us
Share on Facebook