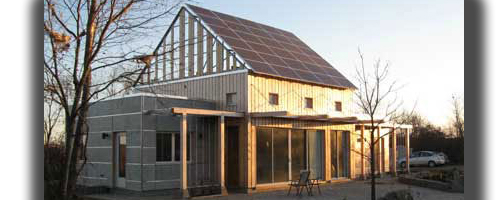 Organic Mechanics: Helping You Go Green
Making the transition to green living, and everything that it entails, can be confusing, expensive and complicated for homeowners. While it's a very worthy goal and endeavor, green home remodeling can be daunting for those who are inexperienced or uneducated in green living and green building products, trends and policies. Fortunately, for homeowners who find themselves unsure of how to accomplish their green living goals, professionals like Organic Mechanics are willing to help.
Who are the Organic Mechanics?
The organization Organic Mechanics, or "OM," is a very useful resource for aspiring green business owners and green homeowners throughout the country. The company originated as a group of environmental advocates eager to spread the benefits of using clean, renewable energy sources to power homes and cars. Eventually, the Organic Mechanic team decided to build a website and offer insight, information, and top-of-the-line green products to consumers in the U.S. and around the world.
Whether you are trying to determine if geothermal heating is a worthy investment for your home, want to purchase solar panels to install on the roof of your business, or are trying to learn more about converting vegetable oil to biodiesel fuel, Organic Mechanics will be able to assist you. Not only does their team have hands-on, personal experience with all of these products and concepts, they have the motivation and the personal commitment to implement these changes and make sure you and your family reap the benefits.
Organic Mechanic Green Products
Products available for purchase on the Organic Mechanics website include:
Solar Panel Kits
Wind Turbine Setups
Oil Presses
SVO Conversion Equipment
Vegetable Oil-powered Generators
Radiant Heating Systems
Working with OM and Signature Contractors
At www.theorganicmechanic.org, green living consumers can easily select and purchase the green products and items that they want and need. If you are interested in certain green living installments, but are having doubts as to whether the item is a good fit for you and your home, feel free to contact the OM representatives with questions. They will correspond with you directly via phone or email to discuss items in more detail, and identify more clearly what your green home improvement roadblocks and solutions will be. Organic Mechanics pride themselves on constantly developing their site and their services, to help people make the switch to green living easily and in the best way possible.
If the cost of a certain product is giving you pause, you can also contact OM and inquire about any current promotions or discounts they're offering—or ask about additional bonuses like tax credits and cost recoupment over time. It's true that green living products can cost more than non-sustainable varieties, but the long-term savings in energy bills, overall consumption, and preservation of natural resources can well make up the difference.
Once you've purchased your green living equipment from OM, our trusted green building contractors can be right there to help you install and set up these systems. Between Organic Mechanics and Signature Contractors, going green has never been easier or more assured!
save on del.icio.us
Share on Facebook