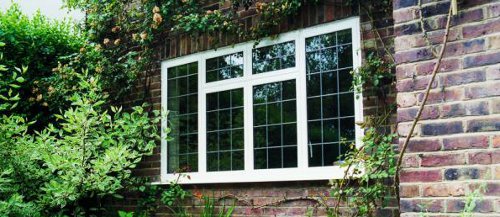 Window Repair vs Window Replacement
by Kate Blair
You can grow accustomed to the habitual annoyance of old windows over time, as they gradually become harder to open and close, and impossible to lock. Aside from being an eyesore, windows in disrepair are probably costing you money on your heating bill. You could continue to put up with their inadequacies, or you could do something about it. But should you replace the windows altogether, or repair them? The answer is probably dependent on your individual situation.
Window replacement
Some windows are simply too far gone for repair to be attempted. Experts say that if your window has three or more of the following issues, it is advisable to replace the window entirely:
cracked or broken glass
rotting or split muntins (the strip separating panes of glass)
upper or lower sash immovable
missing or rotting drip (the exterior shield above the window)
loose, cracked or rotting exterior casing
missing or brittle potty holding glass panes to muntins
water infiltration
Window Repair
Repairing a window can often be only a fraction of the cost of replacement. There are, however, several downsides to this decision. Repair is probably only a temporary solution to a larger problem. If you do choose to repair a damaged window, chances are you will soon be doing the same thing again. Parts for older, wooden windows can often be difficult to come by, making them difficult to repair. On the other hand, if your home is historic, new, vinyl windows might seem out of place, marring the appearance of an older house. If you go choose to repair wooden windows, there are creative ways of tracking down the parts you need. For instance, the local window replacement company might allow you to salvage parts from those they remove from other houses.
Energy Efficiency
If your resources allow it, replacement is almost always the best option. While replacing windows can be costly, you can have energy efficient windows installed. Window technology has come a long way, from heat mirror glass, to windows that open in such a way that they are easily cleaned from inside. In addition, for the past few years, the government has been offering tax credits to individuals who install qualifying energy efficient windows. Window experts say that with the qualifying windows you can expect 20 to 30 percent savings from your annual heating and cooling costs. Just look for the U factor, which measures the passage of heat through glass. A qualifying window will have a U factor of .30 or less.
To determine whether it's time for a window repair or window replacement project for your home or office, contact Signature Contractors today. We can arrange you a FREE on-site assessment with one or more local window installation contractors.
save on del.icio.us
Share on Facebook