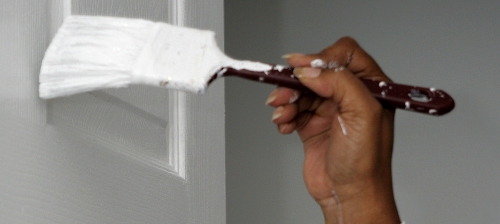 DIY Painting vs Professional Painting
If you've got a large paint job coming up, you may be debating whether to do it yourself or hire a contractor. There are benefits to each choice, but ultimately the decision will rest on your personal needs, resources, and budget.
Pros of Hiring a Painting Contractor
Time
The biggest draw of having a contractor do your paint job is the time spent completing it. While a contractor can have the job done is one or two days, it might take you one or two weeks, depending on free time and other obligations. If it's an interior job, this might mean your furniture is unavailable for use for that amount of time. If it's an outside job, then you've got the weather to worry about.
Quality
The other major pro is quality. Unless you've got plenty of experience with painting, a contractor is more likely to get the job done right. The contractor has not only the right tools for the job, but also the all-important paint experience. After all, how often is it that you paint houses? If the answer to this one is all the time, then you might be one of the few who are qualified to do their own painting job. For the rest, it's best to leave it to the professionals.
Less dangerous
Another benefit of hiring a contractor is that it could actually reduce the risk of injury. If you happen to have a home with high ceilings, or if you want to paint the exterior of your house, you'll have to climb some sort of ladder. Keeping your balance while painting is not exactly the easiest thing in the world to do, and reaching just a bit farther to get that patch of bare wall you missed could lead to disaster, which makes another win for contracting.
Benefits of DIY Painting
Save Money
The principal—and only—positive of do-it-yourself painting is that you save money. How much money will depend on the materials you use and the rates of contractors in your area. Usually, when people choose a contractor for their paint job it's because the money is worth the time and effort they save, so if the aforementioned benefits of hiring a contractor just are not worth the cost to you, then it's worthwhile to stick to doing it yourself.
If you're comfortable with the results you'll get with your own paint and rollers, or if the job doesn't require a professional level of quality, then you might as well save the cash for when you will need to hire a contractor.
To learn more or to schedule a free, on-site estimate with a local painting contractor, contact us at Signature Contractors today!
save on del.icio.us
Share on Facebook