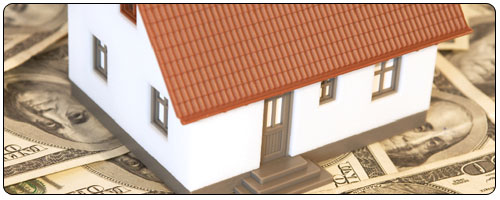 Home Remodeling on a Budget: Small, Affordable Projects for 2010
The economic downturn has changed the way many homeowners view their properties, according to a recent report in the Wall Street Journal. Instead of plugging money into houses to up the resale value, more homeowners are completing "psychological" improvements that make the home more livable for the current occupants.
The change has come in the light of a recession and a falling housing market. While many homeowners are still making good on their mortgage payments, their decreased equity makes it difficult to contemplate a move to a bigger home. Few can afford to pay the estimated 9% in real estate transaction costs and come up with a 20% down payment with the current value in their homes. Faced with the reality that "house hopping" may be a trend of the past, homeowners are now hunkering down to make the most of what they already have.
New Home Improvement Trend: Think Small
While homeowners may be spending more time calling contractors or shopping at home improvement stores, what they aren't spending is lots of cash. Home improvements were much more extravagant when equity was high and lending was loose. However, in today's market, people are paying out of their pocketbooks for home renovations rather than relying on plastic to foot the bill. This means pared down projects for most, with the psychological impact of the improvement taking precedence over the grandiose improvements of the past.
Kitchen remodeling and bathroom remodeling projects are some of the most popular home improvements today, although many are getting done without enlarging or rearranging the space. Instead, homeowners are opting to update flooring, countertops and cabinets to give their rooms a fresh, contemporary look. Some of the most popular home improvements today include:
Conversion of a current bedroom to a home office
Expansion of current bathroom, including upgraded fixtures and cabinetry
Kitchen remodels within the current room dimensions and footprint
Addition of screened porch to add outdoor living space and showcase landscaping
Conversion of an attic to a small bedroom and bath
According to the Wall Street Journal article, homeowners plan to spend about $11,500 on the average home improvement project this year, and only 16% will be using debt to foot the bill for the renovation.
Renovation Ideas on a Budget
If you are thinking your house is due for a renovation, Signature Contractors has a few ideas for you to consider:
Your home is your castle, and today that castle is probably going to be with you much longer than you originally planned. Make it a place you love with a few simple, inexpensive improvements that transform your space to a warm, comfortable haven that invites you home to stay. To learn more, or to sketch out your home remodeling plans with an affordable contractor in your area, contact us today!
save on del.icio.us
Share on Facebook