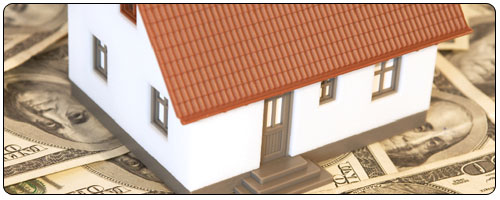 Home Remodeling Economics
It's certainly no news flash that these are tough economic times, and with a down economy comes the need for extra consideration about home improvement projects. "Is this a good investment to be making right now?" "Do I need a licensed contractor or can I do a temporary fix on my own?" "Is this a luxury or a necessity?" One important fact that sometimes gets lost in the shuffle is that any home remodeling project you undertake represents not only an investment in your current home, but in your future endeavors, as well. That's the beauty of home improvement. A remodeled kitchen, bathroom, or basement pays dividends both in the short term (through aesthetics and convenience) and in the long term (through the money you'll recoup when it's time to sell your home).
With the economy expected to rebound over the next few years, some home owners are acting now, taking advantage of lower home contracting costs to complete long overdue kitchen, basement, bedroom, or bathroom remodeling projects. Making this choice involves careful budgeting and planning, of course, but smart home owners also consider the recouping potential that any remodeling job offers. After all, if your family enjoys the benefits of a remodeled room, chances are, another family will see it as a key selling point in the future.
Kitchen Remodeling
It's easy to understand why kitchen remodeling has always been one of the leading projects for adding resale value to a home. The kitchen is often one of the first rooms you see in a home, and its character and features can say a lot about the rest of the house. So just how much of your money can you expect to recoup from a kitchen remodeling project in today's market? Well, according to a recent comprehensive study published in Remodeling Magazine, a minor kitchen remodeling project (new countertops, mid-priced sink, and energy efficient stove and oven) that costs about $21,000 will bring in more than $17,000 in resale; or an 83 percent return. Of course, this percentage is considerably higher in booming markets like Chicago and Washington, DC. And, in West Coast cities like Los Angeles and San Francisco, the average percentage recouped skyrockets to 103 percent! Even a major kitchen remodel in California (in the $60,000 range) will recoup 96 percent of the cost in resale, 18 percent more than the national average.
Bathroom Remodeling
A standard bathroom remodeling project (all new fixtures, ceramic tile floor, vanity counter, porcelain tub, quality pressure shower, etc) will cost you close to $16,000 on the national average, but the average percentage recouped is at 78 percent, which makes it another one of the best investments in home improvement today. That number runs a little lower in New England and the Midwest (Chicago being an exception), but again, it rises to an amazing 97 percent in cities like San Francisco, Los Angeles, and Seattle.
Deck Addition
The resale value of wood decks has been overlooked in the past, but Remodeling Magazine's statistics show that the addition of a quality wood deck is actually one of the most rewarding projects you can take on, and not just because it's a great place to hold your summer cookouts! On the national average, homeowners can recoup 85 percent of the expenses on a $10,000 dollar wood deck installation, showcasing just how much of a perk a nice deck truly is for a home these days.
Windows and Siding
The average costs of siding or window replacements usually land around $10,000, with wood running higher than vinyl. While neither project represents a radical change on par with a major room remodeling job, they can still do wonders for the value of your home; improving its energy efficiency, security, durability, and aesthetic appearance. For this reason, quality siding can earn you back more than 80 percent of your replacement costs, across the country, while state-of-the-art wood windows can help you recoup anywhere from 80 percent (national average) all the way up to 103 percent as an average on the Pacific Coast! That's right, new windows will usually net you a profit in San Diego, L.A., or San Francisco!
Recouping, In Review
So, as you can see, the money you put towards a home improvement project doesn't just improve your quality of living today, but it also lays the groundwork for an easier transition to a new home tomorrow. But in order to recoup, you've got to start with the research. We can help you find a local contractor who will give you a fair and accurate estimate and a thorough assessment of your project's potential. It's one investment that's always worth your time.
save on del.icio.us
Share on Facebook