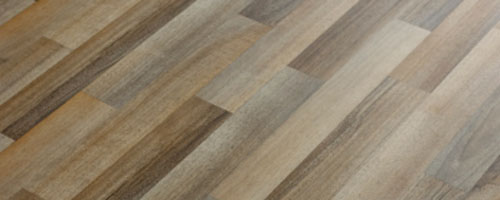 Flooring
As one of the most important components in home construction and home remodeling, quality flooring should never be overlooked. Check out this brief overview on the importance of choosing the right flooring, be it for your kitchen, bathroom, bedroom, entryway...
Prices of flooring can vary widely depending on the type of materials being used and the scope of the project.
Heated flooring systems have moved from a luxury niche item to a conventional standard in both new and renovated homes. So what factors should you look for in a heated flooring system?
The age old debate continues. Which is the more stylish, affordable, and practical option for your floor, area rugs or carpeting?
Laminate flooring is another stylish, smart flooring option that has grown recently in possibilities and materials. Able to attractively imitate the look of natural wood, stone or tile at a reduced cost, laminate flooring is appropriate in the kitchen, bathroom, hallways, sun room, basement, etc.
Floor trim and floor moldings can be just as important as the floor itself in terms of aesthetic appearance. Whether you have an ugly expansion gap you need to cover, or a stairwell that needs stair trim, a knowledgeable flooring contractor can install your flooring trim just the way you envisioned it.
New technology, stronger eco standards, and tighter budgets are creates many new possibilities in the flooring industry.
Sometimes known as the "40-year floor," linoleum flooring is particularly popular in kitchens because it's resistant to burning and cracking, not to mention linoleum is easy to clean, hypoallergenic and antibacterial!
Hardwood flooring is one of the most popular, durable and beautiful flooring options in use today. But what's the difference between solid hardwood and engineered hardwood flooring? Is one better than the other?
Tile Flooring is both a classy and long-lasting option for flooring your new or remodeled home. With so many beautiful materials and design possibilities to choose from, like ceramic tile, porcelain tile and natural stone tile, tile flooring looks great in the bathroom, kitchen, patio, entryway, or anywhere else you are looking to add a touch of elegance.
Vinyl Flooring, also known as Resilient Flooring, is a commonly used flooring option in today's kitchens, bathrooms etc. With a selection of colors and designs that can attractively imitate the look of wood, natural stone, and tile, vinyl flooring is as diverse as it is durable!