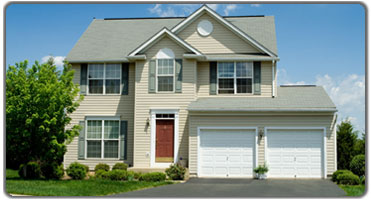 Top 5 Driveway Materials
by Emily Disher
If your driveway is looking shabby, or if you're trying to decide how to pave your brand new driveway, you've probably been weighing the options. Before thinking too far ahead, make sure that your neighborhood doesn't have regulations regarding driveways (some, for example, want driveways to appear as uniform as possible). If you've got free reign to choose your driveway materials, you may have considered one of these popular options:
1. Asphalt:
By far the most popular driveway material, asphalt is less prone to breaking than cement because its material expands and contracts with changing weather conditions. Re-paving asphalt driveways costs much less than concrete maintenance, but, like concrete, snow removal is fairly easy on an asphalt driveway. Asphalt driveways can also be stamped or colored to create varying decorative effects.
2. Concrete:
A popular option among those who see mild winters, concrete outlives asphalt when temperature fluctuations aren't great. Although concrete can also be enhanced with stamping or coloring, it is easily stained. It also cannot be repaved if it cracks as asphalt can be.
3. Crushed Gravel:
In rural areas, crushed gravel is often a popular choice because it is fairly inexpensive and requires little maintenance, a particularly appealing feature in areas with drastic temperature changes. Gravel driveways are often not as tidy-looking as other driveway material options, and they also make snow removal difficult.
4. Macadam:
Tar and chip or macadam driveways are often chosen for their aesthetic qualities. The effect of stones rolled onto the tar can be particularly attractive. In addition, this kind of driveway is durable, cheaper than many other options, and durable.
5. Cobblestone:
Homeowners choose cobblestone because it can create a distinctive driveway. With a wide range of styles and design, cobblestone can make your driveway look like a piece of art. Cobblestones are also durable and easy to repair. Cobblestone is expensive, however, and is not as easy for snow removal as asphalt or concrete.
It is always important to make sure that you hire a reliable contractor to install your driveway. They can help you select the driveway material most suited to your climate and your overall aesthetic.
save on del.icio.us
Share on Facebook